This Is

A legendary record producer–turned–brain scientist explains why you fall in love with music.
When you listen to music, do you prefer lyrics or melody? Intricate harmonies or driving rhythm? The digital tones of synthesizers or the "real" sounds of acoustic instruments? Drawing from her successful career as a music producer (engineering hits like Prince's "Purple Rain" and Barenaked Ladies' "One Week"), professor of cognitive neuroscience Susan Rogers reveals why your favorite songs move you. She explains that we each possess a unique "listener profile" based on our brain's reaction to seven key dimensions of any record: authenticity, realism, novelty, melody, lyrics, rhythm, and timbre. Exploring this profile will deepen your connection to music, refresh your playlists, and uncover aspects of your personality. Rogers takes us behind the scenes of record-making, using her insider's ear to illuminate the music of Prince, Frank Sinatra, Lana Del Rey, and many others. Told in a lively, inclusive style, This Is What It Sounds Like will change the way you listen to music.
In Stores Now!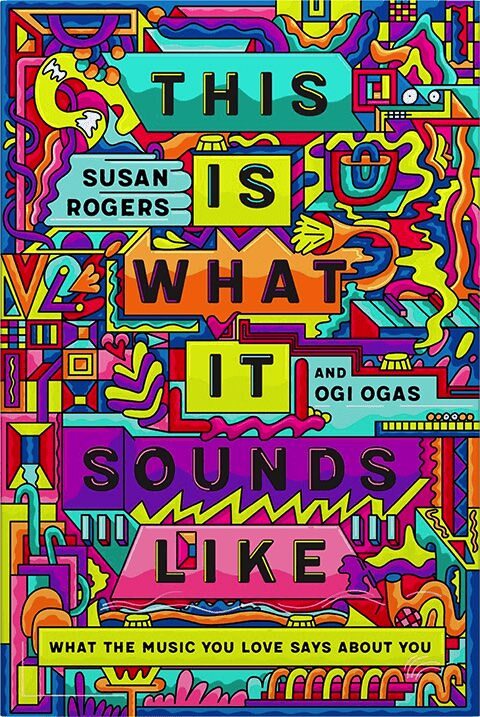 Order This Is What It Sounds Like

Slideshow Items
"[A] pitch-perfect deep-dive into the power of music…. In brainy yet breezy prose, she explores how a song's melody can actually be more than its lyrics; how audiences crave to hear lyrics they can relate to; and why making music with others facilitates a sense of belonging…. Most resonant is Rogers's fascinating foray into the ways the mind and music connect…. Combining erudite analysis with plenty of soul, this will have music lovers rapt."

"A deliciously nerdy resource for music lovers, and for anyone who thinks deeply about music and how it moves them. What Rogers and Ogas do within This Is What It Sounds like is distill the science around music into an accessible and wondrous new level of understanding, of the elusive WHY of loving and living for music."

"Susan Rogers found her superpower in the music world not as a musician, but as a master listener. Rogers' book is a gift to music listeners of all kinds — because in listening we hear not only the music, we hear the sonic signature of our own soul."

"Why do we like the music we like? With a provocative blend of studio stories and fascinating neuroscience, celebrated producer and engineer Susan Rogers sets out to answer this eternal mystery — and, along the way, just might turn you into a better listener."

"Susan Rogers is one of the greatest listeners and feelers of music I've met, and that's what makes her such a great record producer. This Is What It Sounds Like is just like having a great conversation with her; I caught myself nodding furiously and sometimes even arguing out loud with her while I read. As always, she has opened my mind to how we hear music, and has once again inspired me as both listener and musician."

"I ate this up. I understood why I love the records I do and now I've got a map for my next treasure hunt."

"This is What It Sounds Like is a groundbreaking study of great intervention. The immense value of the insights into tastes, preferences, and aesthetics on offer cannot be underestimated. Beautifully written, this is the book that scholars and fans of popular music across all disciplines have impatiently waited for. It is truly inspiring, the kind of book you fall in love with, that gets us to reflect over how and why records become a condition of the heart."

"Susan Rogers is the only person who could have written this incredible book. Her passionate love of music, her vast experience creating history in the recording studio, and her deep knowledge about the subject helped me understand WHY I love the music in my life. She and Ogi will open your ears and eyes in a way you won't expect. I cannot get this book out of my head."

"This is an essential music handbook – not only for its smart exploration of why we're drawn to different genres and styles but for its joyous celebration of the art of listening. Susan Rogers's words dance on the page with their sheer enthusiasm and eloquence. The way she illuminates what makes music so effective – from breaking down a Kanye West instrumental to the vocal skill of Frank Sinatra – will have you reconsidering songcraft and the way you process it. This Is What It Sounds Like is a triumph of the personal, technical and philosophical, fizzing with energy and insight, and a crucial addition to the canon of music must-reads."

"This Is What It Sounds Like is a revelation. Susan & Ogi offer more insights per page than I can count, and they deliver them with great flair and flow. For all I thought I knew about music, emotion, and the brain, I learned a lot — and was entertained at every turn, both by the ideas and the poetry of their expression. An instant classic, this should be read by anyone who has ever been moved by a piece of music — in other words, everyone."

"The mysterious gravitational tractor beam of musical obsession that has directed my entire life has now been explained so eloquently by Susan Rogers. She has guided me on a righteous riff to the engine room of my own unique musical journey."

"This Is What It Sounds Like" by Susan Rogers and Ogi Ogas is a startlingly original book, at once erudite, entertaining and deeply personal, it will change the way you listen to music forever. Susan Rogers couldn't play an instrument, didn't sing and didn't know any musicians. She became a sound engineer for Prince and other musicians, a professor of music and a consummate music listener. In this extraordinary book she unravels why we fall in love with one piece of music but not another and helps guide each of us to our musical sweet spot."

"If you've ever wondered why you love a song and what that says about you this book will help you understand why. Susan is one of the smartest people in the world of music and this book will help you hear music more deeply and more thoughtfully. You can tell why Prince loved working with her."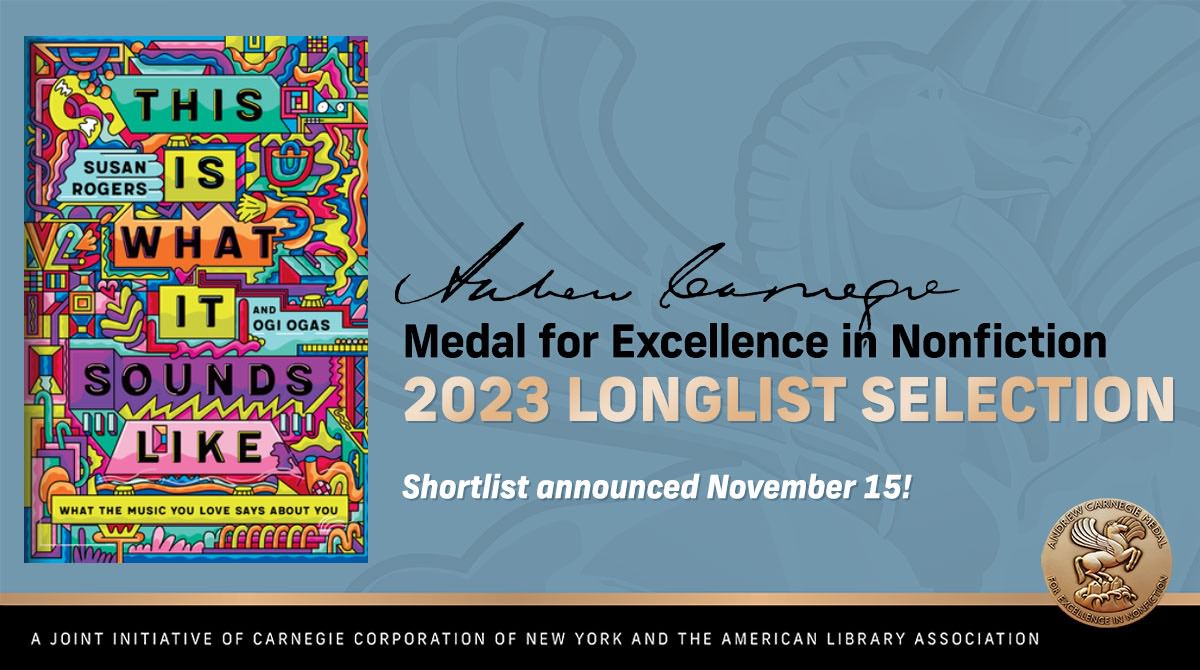 What It
You possess a personalized "listener profile" defined by your brain's unique response to the seven key dimensions of a record:
Sounds
Songs by Chapter
Click on a record to find a virtual juke-box for songs in the chapter
Like
Share a record that you love.
Tell us why this record resonates with you.
Turn us on to a record we might not know.